WOAHJONASKAULITZ™
G0iNG T0 PUT A N3W DiV LYT 0N MY FANSiT3&MAKiN A Y0UTUB3 ViD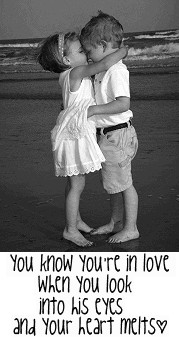 Top Friends
About Me
I'm on ALOT! I'm on pretty much from 4:00PM[GMT-06:00]. to wayyyyy late;; or whatever time I have to go to bed for school =^,.,-=
| | |
| --- | --- |
| Name | DeAnna Elizabeth Koranda |
| Gender | Female |
| Age | 15 |
| Location | Chicago, IL |
| Ethnicity | White / Caucasian |
| Interested in | Men |
| Status | Single |
| | |
| --- | --- |
| Interests | skating, skateboarding, singing, acting, music |
| Music | tokio hotel, jonas brothers, metro station, ska |
| Movies | holes, transformers, bring it on, bring it on again, bring it on all or nothing |
| TV | naruto, pokemon, ben10, zoey 101, american idol, loaded |
| Books | holes, twlight |
| Quotes | "Sometimes the only way to win, is to die trying." - Joe Jonas "Habe keins mehr, da ich sie nie befolge" - Tom Kaulitz [German] "Did none more since I have never follow" - Tom Kaulitz [English] |
Statistics
Recent Entries
Recent Photos
Web Skills
HTML, CSS, JavaScript, Photoshop, ImageReady, Paint Shop Pro, Animation Shop, Apache, Windows
YOUTUBE REQUEST:
Want me to make you a YouTube video? PM me on here, my youtube is listed under links, okay? All that I would need is the following:
music:
pictures[you can give me a name:
extras[anything bonas you want in it? special fonts/ picture effects/ etc.]:

LANGUAGES:
My native language is english[american/canidan], but i can also speak french, german, italian, and spanish. dont believe me? try me. mkay.
ABOUT MY WEB SKILLS
I normally work on windows vista compurters, using corel paint pro. Working on css and html codes, i do like making graphics, and layouts, but many get rejected bekuz of some flaw :/ but thats okay with me ^^ I know how to use photoshop...but i HATE it!! Apache compurters, i use at school, and i use imageready sometimes on the weekends. l0l. uhh...anyother questions? msg me(: